My Socks--the archive!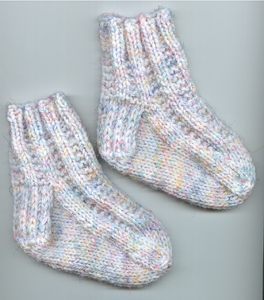 These are my "Mini-Waffles" --Yes, the blueberry waffle pattern of such renown on 32 stitches, size 3 needles, in Woolease Rainbow Mist. Pretty darn cute, eh?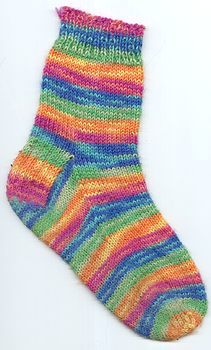 Here are Andrew's new "clowny" socks--that's right, Regia Ringels in the "clown" colorway. I had to wrestle them off his feet to scan them....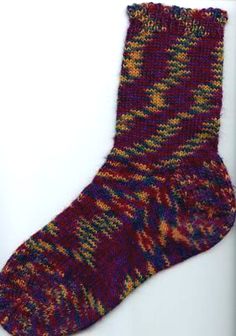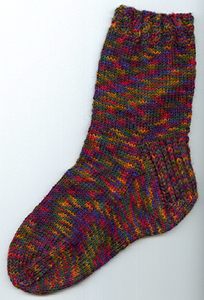 Here are two more Jawoll socks in different colorways. The one on the far left is Jen's and the one on the right is mine. Guess who has smaller feet!!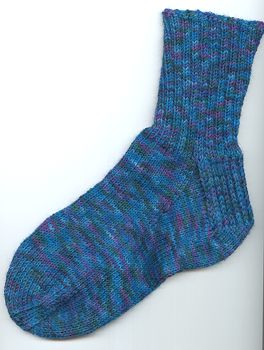 This is my first adventure with Trekking--a very nice yarn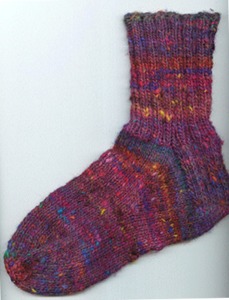 Here is my new Kureopatra sock. I actually do not like this yarn that much despite its undeniable beauty. I find the slubby quality of the yarn uncomfortable--slubs seem to hit my poor feet in all the wrong places--and the sock itself not very soft at all. Perhaps it will improve--or "bloom"--with washing. But I am not sold on it except visually.

Update: the socks have become MUCH softer and slubs do not rub my feet anymore. I'd do another pair on smaller needles, however.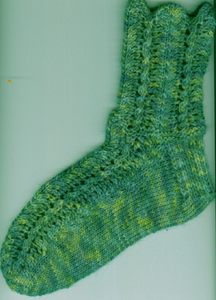 Behold, Jen's lacy sock! The stitch is a variation on BW Crest of the Wave with a RT cable in middle of the lace. Couldn't quite get the color bright enough! Now these are VERY comfortable. Detail below: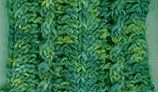 The yarn is Patons Handdyed wool, now defunct but lovely yarn at sport DK weight.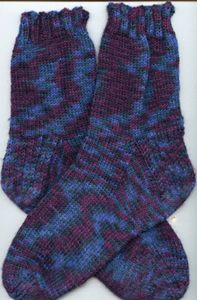 Jawoll sock yarn doing its thing for MY socks!!!
Two Pairs of Regia Ringels in different colorways: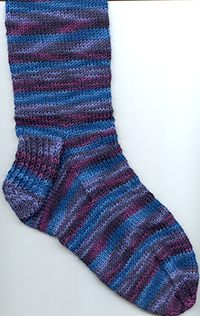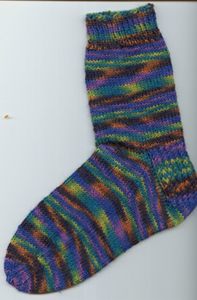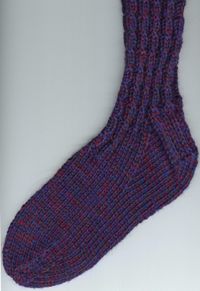 Two Strand Wildefoote socks--Brilliant Bouquet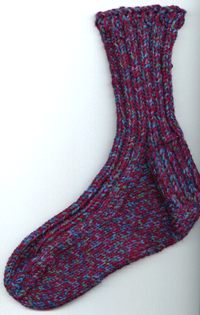 Worsted weight socks--On Line 140
Merino superwash--I think it is great.
This is Jen's pair, already washed several times.
One of mine got a hole in the sole, however, so
I will have to learn to darn...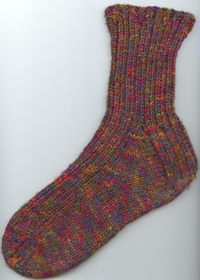 JahWoll tweedy Sock yarn in action--no "name" for
color blend. Solid colors rather than tweeds make zigzags or spirals depending on gauge. Again third or fourth washing...