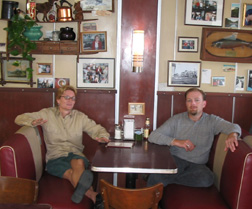 One September afternoon in the lab, Millard got a hot tip about "professor types" needed on the set of Empire Falls for a diner scene. She ends up staying a couple more days, doing exciting atmosphere work like walking, driving, and hanging around the diner.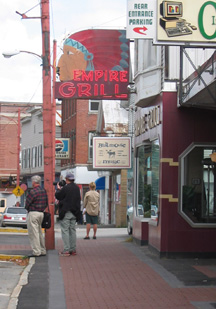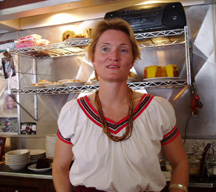 Next thing she knows, she's the right size for the waitress costume for the busy Mexican night scene and ends up cleaning the grill very late at night with Ed Harris, Aidan Quinn, and Theresa Russell.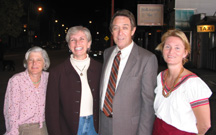 After the final take with new friends Nancy (playing Police Chief Billy Dawes's wife), Kathleen (playing school principal Otto Meyer's wife), and Larry Pine (playing Otto).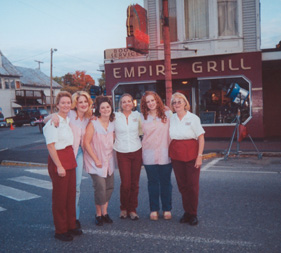 Theresa Russell (as Charlene), fellow Grill waitresses Julie and Bonnie, and Beauty School Girls Juliana, Michelle, and Emily.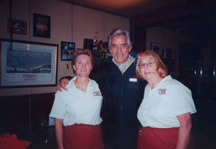 Julie and Bonnie with their best customer, Dennis Farina (as the Silver Fox).