Laurie's Shawl/Afghan Page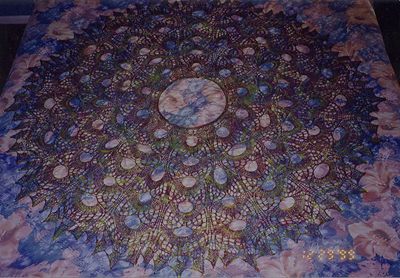 Here is my completed Mananita, designed by Meg Swanson and constructed from the XRX Shawls and Scarves book. I found one mistake in the pattern, but otherwise it was fairly straightforward and quick to knit. I don't know if you can see it, but the variegation swirls around the holes.
The yarn is Barbara Lundy Stone Seaweed silk.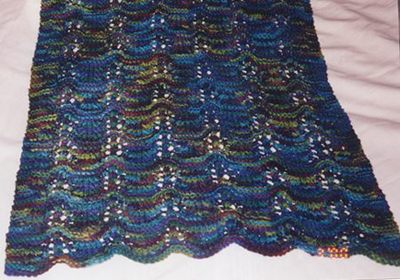 This is Jen's new shawl; hers is in Seaweed worsted wool and a variation on Barbara Walker's Crest of the Wave (treasury 1, p. 205). I added a twist stitch cable in between the yarnovers instead of a single stitch.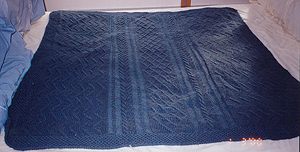 Jen's gansey afghan from the summer--detail below. This one completely sold me on the Galway heathers by Plymouth.

I used only twist stitch patterns but it looks cabled. The color is much closer to the picture above.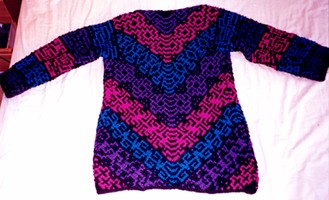 Okay, so it isn't a shawl! This is the jacket with the mosaic pattern. I am currently wrestling with making it wearable!